TRAINING YOUR HORSE
Select the Stat to train → Select the horse → Train.

The training screen is also where you can fast-track your horse's XP.

If a facility is occupied or undergoing an upgrade you must wait for the activity to complete before accessing the facility again.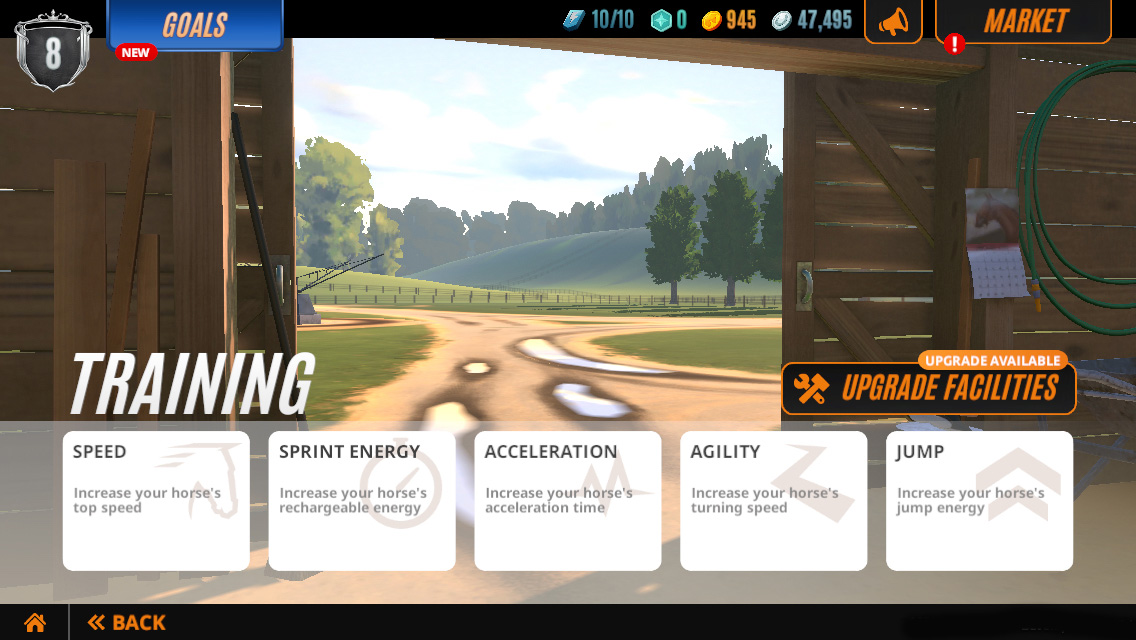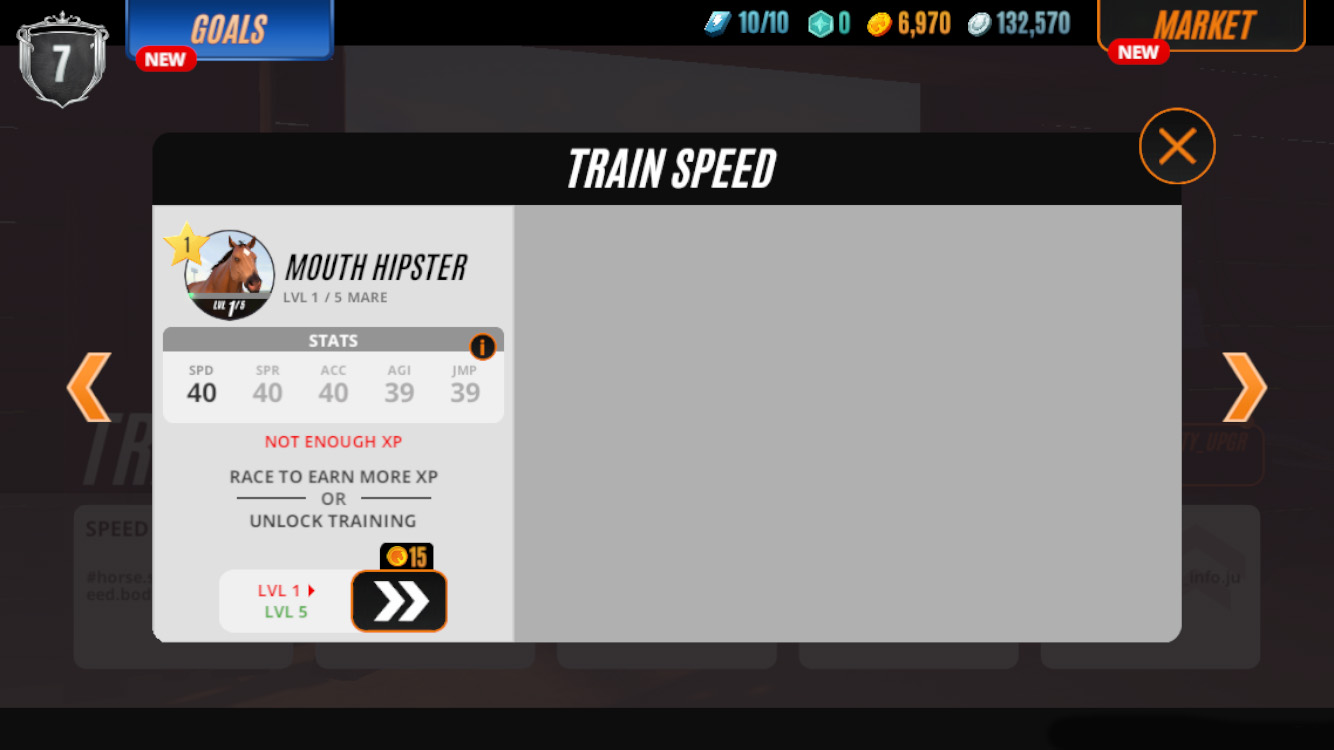 FACILITY UPGRADES
Players will see a Facility upgrade button, tapping this opens the upgrade menu, and from there you can select the facility you wish to upgrade.