OFFERS TAB
Starting with version 1.36, players now have access to a brand new offers tab that will be the new home for the Bundle Packs, Free Items, and the Rose Wheel!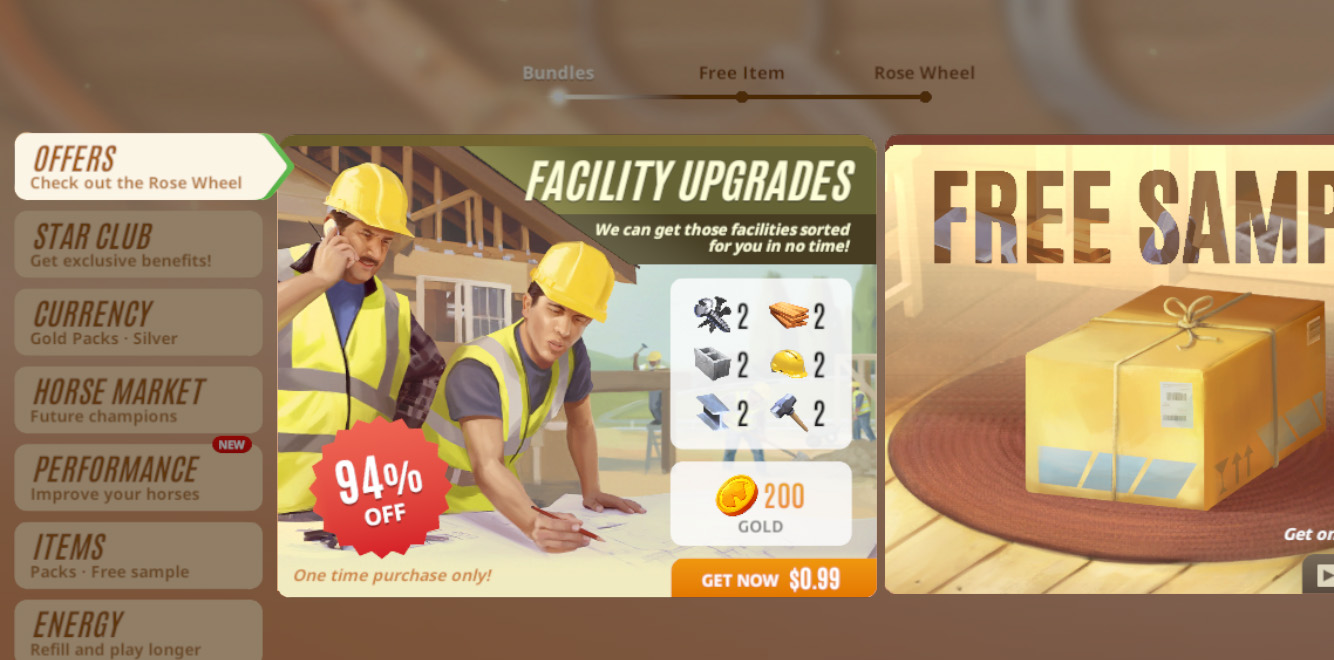 ENERGY TAB
Players are now offered a refill of 30 Racing, Riding, and Event energy. This edition to the marketplace allows players to push past that limit and continue doing what they love: racing!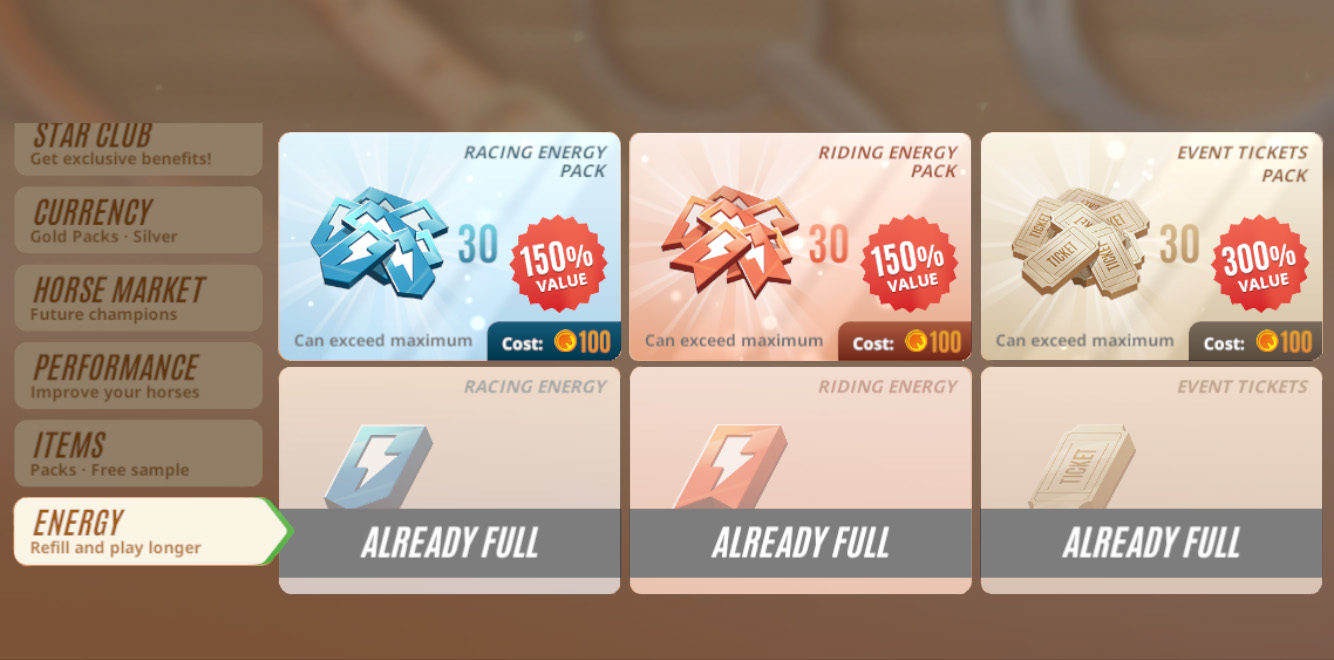 CURRENCY TAB
Players can convert their Gold to Silver alongside the gold packs in the Currency tab.